CoverLoad now supports drag and drop. Once you have selected a cover, you can drag and drop it into any app that accepts JPEG files.
In addition, you'll find a few new items under the popup buttons. This should make things a bit easier, like copying the image or viewing the listing in your browser. Those same items are also available through a right mouse click on the cover image and through the File menu in the menu bar. This allows you to add your own keyboard shortcuts to specific items.
One built-in shortcut we like to use is ⇧⌘S (which is Shift+Command+S). As soon as a cover is shown in the preview window, this shortcut will save the image to the Downloads folder. This makes saving a bunch of covers a bit faster than manually selecting a destination folder each and every time.
We have included a Share menu as well, making it easier to share covers.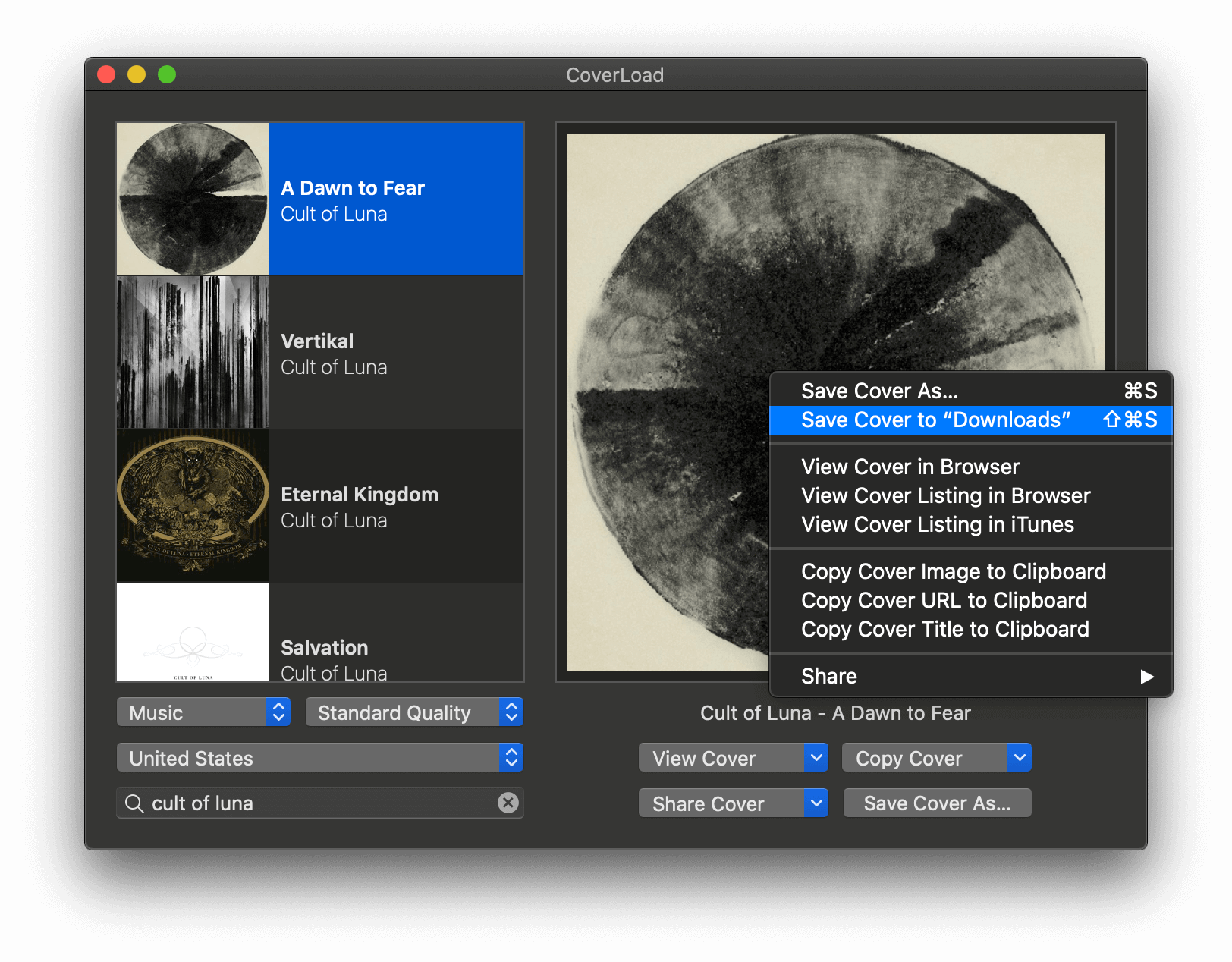 If you think something isn't working properly for you, let us know by email or leave a comment below. You can also send us a feature request, and we'll see what we can do for you!
What We Have Updated in Version 2.1.1
Added support for drag and drop
Added support for sharing
Added new menu items
---
---